The Faraday cage for Magnetic resonance tomographs studied, to improve the reception of the patient subjected to diagnostic investigation, through the transparency of the walls.
The patient will be welcomed in a comfortable and comforting environment.
The large glass surfaces placed on the front of the cabin will allow constant visual contact with the operators. The particular shape and the careful placement of the light points reduce the dark corners, helping to put at ease who is subjected to the exam, decreasing the sense of claustrophobia. For the protection of privacy, the transparent walls can also be equipped with darkening systems.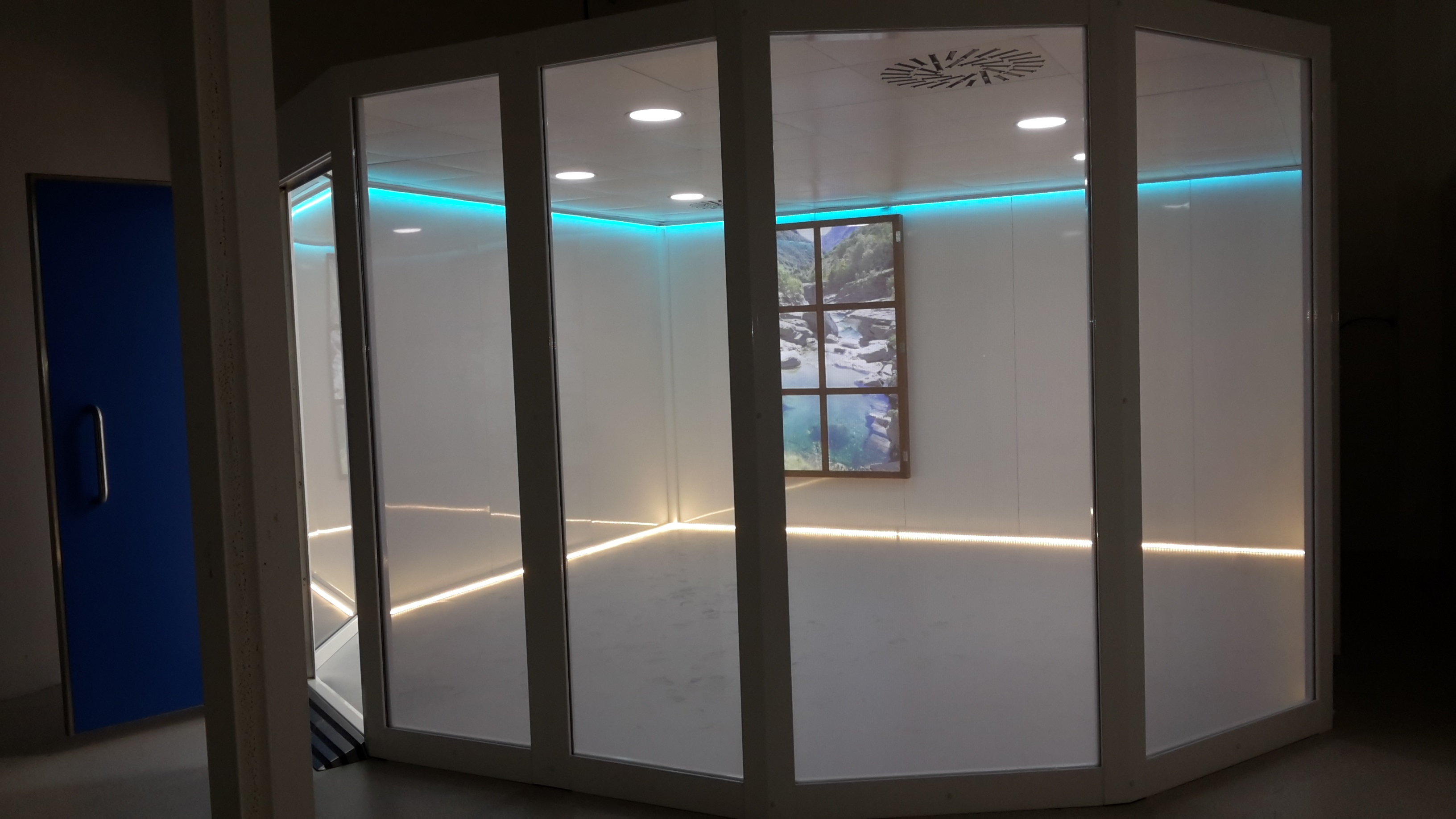 La gabbia di Faraday per i tomografi MRi appositamente progettati <strong>per aumentare</strong> il comfort del paziente in indagini diagnostiche, grazie alle pareti frontali trasparenti.
Thanks to the research aimed at the skillful exploitation of the spaces, the UNIMED Model ' TEATRO ' can cover the entire surface of the room in which it is installed. The line of the room is in fact studied according to the morphology of the space most frequently available. Its particular shape allows to gain space outside the structure without sacrificing the internal one.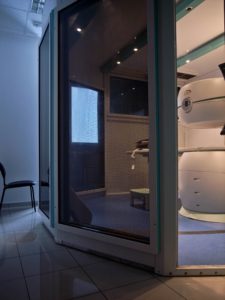 FEATURES AND DETAILS
Rooms in mounting kits (for export)
Pre-painted components
 Transparent walls (dimable option)
Also suitable for high-field tomographs
High level of noise attenuation EM
Possible customization of the shape and color of finishes and walls
LED and light systems, optional, chromotherapy and Anticlaustrophobia window-stickers.
Optimized operating Comfort
Installation in a short time, thanks to the modularity, the simplicity of assembly and the reduced number of components