Structural reinforcements
L'installazione di tomografi aperti a risonanza magnetica a basso campo sta diventando sempre più frequente. La diffusione crescente di questi pesanti apparati diagnostici, accresce la probabilità che i Clienti ritangano di installarli non più solo negli interrati degli edifici, ma anche ai piani superiori. Questo si scontra con la necessità di realizzare adeguamenti strutturali, perchè sia tollerato il notevole peso di questi magneti permanenti (che va da <strong>1 a 20 tonnellate</strong> anche!).
La Techno Shield negli ultimi cinque anni ha ritenuto di offrire alla propria clientela anche la consulenza strutturale, realizzando <strong>sul sito </strong>supporti strutturali metallici personalizzati, in materiali compatibili con le risonanze magnetiche. Si tratta per lo più di telai metallici, concepiti per<strong> sostenere il peso dei magneti senza interferenze </strong>con l'impalcato dei fabbricati, per essere montati in un paio di giorni al massimo e consentire il montaggio di schermi magnetostatici e gabbia di Faraday in tempi ridotti (da una settimana a un mese per le macchine a più alto campo, con impianti più complessi).
Of course, the choice of materials is decisive in order not to compromise the homogeneity of static magnetic field in the volume of investigation of magnetic resonance tomographs, indispensable for the restitution of high quality diagnostic images. The appropriate choice and distribution of the materials of which the supports are made, makes even more easy the operations of shimming of the magnets, characteristics of the first commissioning and calibration of this type of diagnostic tools.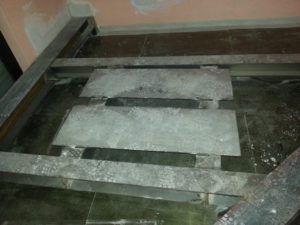 These supports, finally, are optimized and harmonized with the magnetostatic screens, which is often necessary to install around the Faraday cages to contain the magnetic fields generated by the MRI tomographs, confining them according to the dictates of the regulations and laws in force.